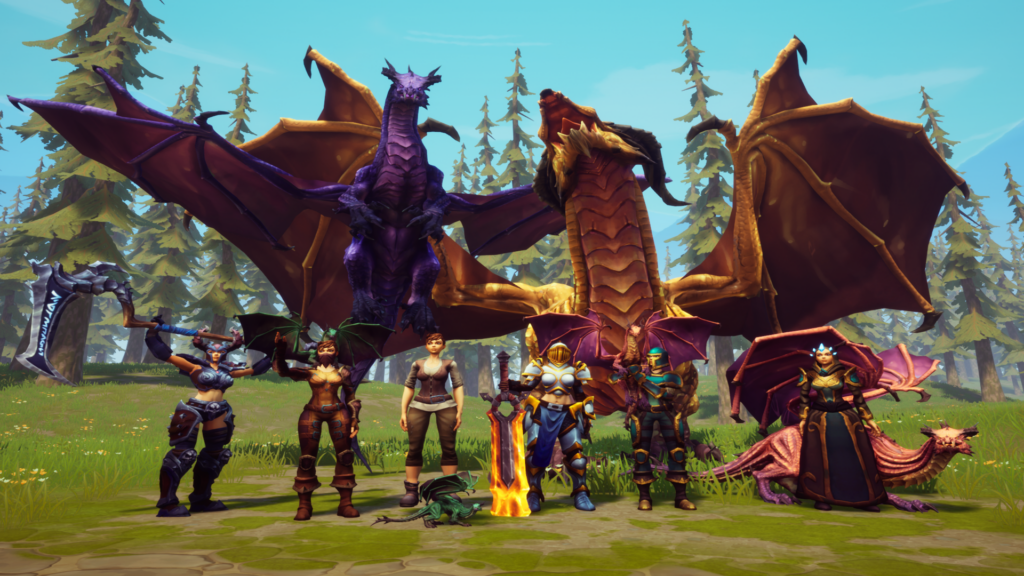 Dragon's Hoard creator Craig advertised via social media his action-adventure online multi-player fantasy game, which caught our attention based on a trailer he had created. Craig is a solo developer and he approached Force in Unison with the possibility of doing the marketing for the game.
After about a month of conversations, Craig and Force in Unison came to an agreement and we quickly started work on the game's official website. Less than a month later, the website was published to coincide with a curated Steam page and Social Media push.
The game won't release until Late 2022/Early 2023 and Force in Unison already has plans in place for an Alpha Test, a Kickstarter Campaign, and Social Media tie-ins to have fans participate in the possibility of writing quests for the game. 
---
Your Game Could Be Next! Contact Us