Want to add more personality to your Slack conversations?
Slack features a series of emojis as part of the application, but users are not limited to the ones featured on the site. Instead, you are able to go to a third-party website and download emojis to upload and use on Slack. You can even create your very own emojis.
The following is a series of steps on how to upload emojis to be used on Slack:
Step 1: Locating the Emoji section:
Select the emoji icon located in the chat section where you will write your message: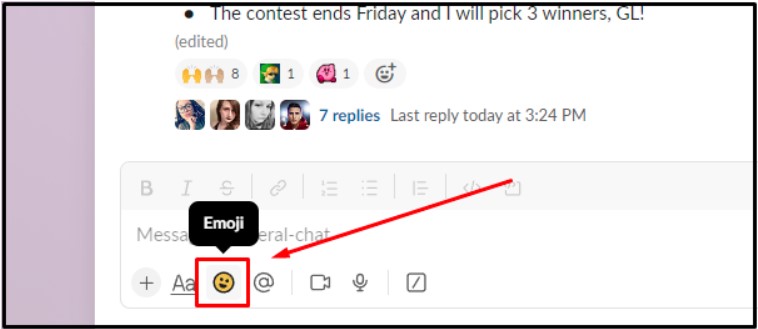 Step 2: Browsing Emojis:
Click on the option to 'Add Emoji' located on the bottom-left corner: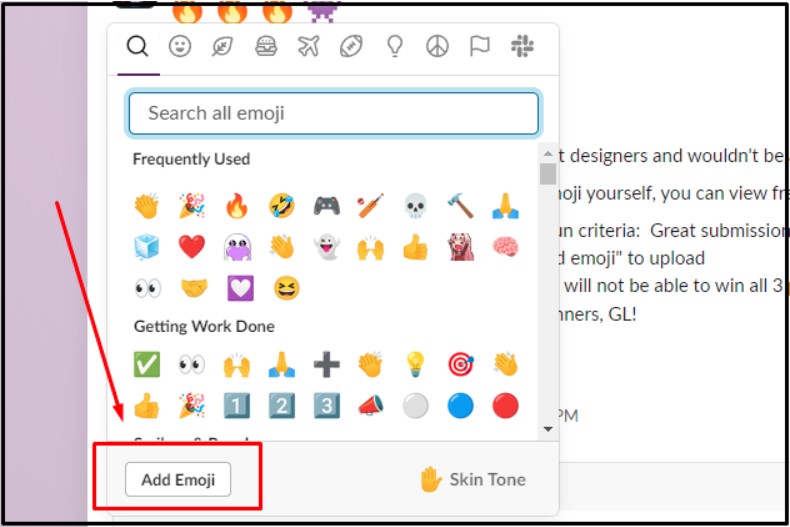 Step 3: Selecting an Emoji:
Once the 'Add emoji' window opens, you can upload an image or add a preloaded pack from a series of assortments. Both 'Custom emoji' and 'Emoji packs' options will be found at the top of the window: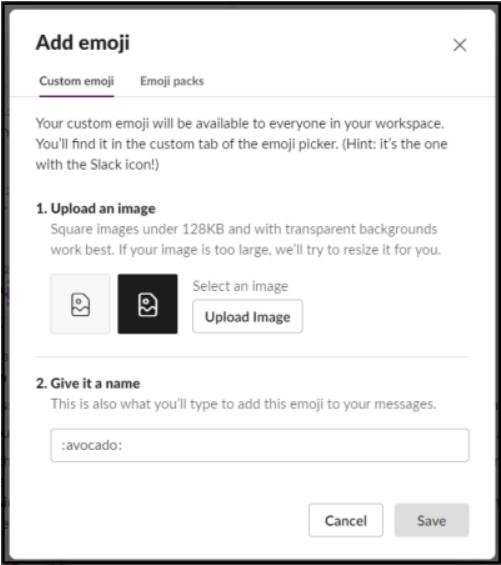 Step 4: Uploading the Emoji to Your Channel:
If you decide to upload an Emoji found on your computer, click on 'Upload Image' option under the Custom emoji section, select the emoji you want to upload, and click on 'Open' to upload the image:

Step 5: Confirming emoji upload and assigning a name:
If done correctly, you will see the image on the 'Add emoji window'. You can also assign a custom name to the emoji. Once done, click 'Save' and the emoji will be added to your library: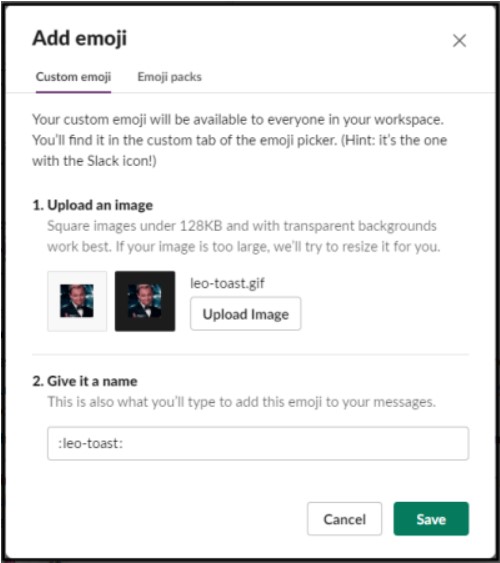 Step 6: Locating the Emoji:
When you are ready to use the emoji you have uploaded, click on the emoji icon and scroll to the bottom to find the 'Custom' emoji section. There you will find any emoji you have uploaded to Slack: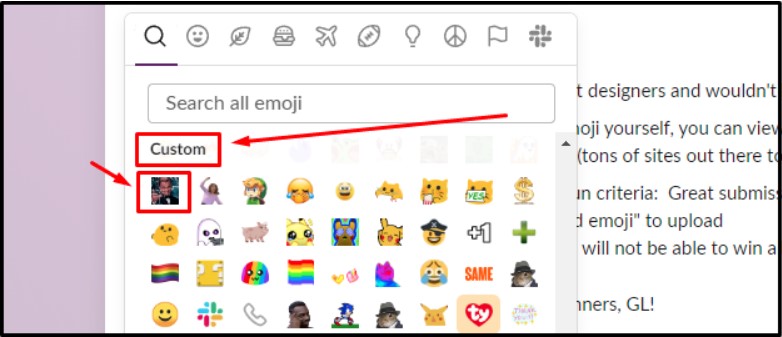 Step 7: Get creative and have fun!:
Now that you know how to upload emojis to Slack, get creative and have some fun!